Head over to our Facebook page @theSIMIchat for photos of IMSG 2019 and notifications about upcoming events.
To see the results, click here.
On 2ndAugust, 140 students comprising 40 teams from 17 countries participated in the first ever international mediation competition in Singapore.
Teams came from all around the world – Bangladesh, Brazil, China, France, India, Indonesia, Kenya, Malaysia, Maldives, Mongolia, Nepal, Norway, Pakistan, Singapore, Sri Lanka, United States of America, and Vietnam – united in a shared passion for mediation.
Over three days of intense competition and five challenging mock mediation cases, the participants put their collaborative dispute resolution skills to the test as mediators and mediation advocates. As the launch event for the week leading up to the signing of the Singapore Convention on Mediation on 7th August 2019, IMSG was more than a competition – it was a platform for connecting the next generation of thought leaders and practitioners in the mediation and alternative disputes resolution industry.
Aside from experiencing different mediation and advocacy styles practiced by other cultures, students also had exclusive opportunities to interact with leading SIMI Accredited or SIMI Certified Mediators, who attended as exclusive invitees of IMSG as the judges for the competition.
There were also a host of networking events: a memorable Opening Reception at "The Spot", surrounded by beautiful views of the Marina Bay, Singapore; a cosy Mid-Event Reception combined with the book launch of the Singapore Mediation Handbook held at the oldest law school in Singapore, the NUS Faculty of Law, Bukit Timah Campus; and a grand Closing Reception at the Grand Ballroom InterContinental Singapore.
Mr Benedict Koh, a third-year law undergraduate at the Singapore Management University said, "IMSG opened my eyes to the wider universe of alternative dispute resolution. Beyond the medals, honour, and glamour, what truly made this event worthwhile was the invaluable opportunity to further hone my skills in this field and to learn from the perspectives and stories of my new friends from around the world. Definitely looking forward to what IMSG 2020 will bring!"
Coaches also had positive comments on the unique format of IMSG, with one coach crediting the competition format and the detailed feedback for helping her team to grow. "All teams were given the chance to mediate and advocate all five problems, regardless of how they did in previous rounds. This meant that after every round, my team would direct their focus on how they could do better in the next round. This really helped them to progress. At the same time, I appreciate that my team is to receive not just their results, but also a detailed breakdown of their areas of strength and improvement. The thoughtful way in which this competition was run helped promote a growth mindset, benefitting my team even after the competition."
About the IMSG Competition Format
There are many distinctive features of the IMSG Competition Format, with the key points being:
Non-elimination: all teams competed in all five rounds.
Power-pairing: teams are matched against other teams with a similar performance record.
All participants are medalists: every participant received either a Bronze, Silver or Gold medal, depending on their performance.
Each round lasted for 90 minutes and required each team (comprising of three to four members) to nominate two members to compete as Mediation Advocates, and one member to compete as a Mediator. Each round therefore would contain two pairs of Mediation Advocates and one Mediator, all from different teams. After each round, the SIMI Mediator judging the round would provide personal feedback. A detailed feedback report for each team would be compiled by the organising committee and mailed individually to each team a few weeks after the end of the event.
Appreciation and Concluding words
As the main organisers, the team at SIMI would like to express their heartfelt gratitude to everyone who helped make IMSG 2019 a success:
First, to the directors of SIMI's board and especially to the Chair, Professor Joel Lee Tye Beng, for their ever-present support and enduring faith in our work. IMSG would not have been possible without their guidance and wisdom.
To the executive team at SIMI, Mr Marcus Lim and Ms Jessica Low, for their leadership and expertise.
To the co-organisers, the NUS Collaborative Dispute Resolution Club, Peacemakers Consulting Services, and the Peacekeeping and Conflict Resolution Team: without you, this event would not have been possible. Thank you for working alongside us to turn this event from a dream into reality. Most importantly, for being brilliant people to work with and great companions through thick and thin.
To the NUS Faculty of Law, who generously agreed to host IMSG at the Bukit Timah Campus: thank you NUS Faculty of Law and to the Dean, Professor Simon Chesterman for your generosity and dedicated support for our work.
To our corporate and individual sponsors: The 1872 Clipper Tea Co, ADR ODR International, Gloria James-Civetta & Co, LexisNexis, Drew & Napier, Maxwell Mediators, Singapore Mediation Centre; Mrs Chia Swee Tin, Ms Lin Wenrong, and Ms Viviene Sandhu. Thank you for your vision, kindness and support – your contributions were invaluable to the event's success.
To our SIMI Mediators: thank you for your time and for sharing your priceless experience with the participants. Your role as judges was an integral factor for providing the teams with a positive learning experience.
To our tireless and resourceful volunteers from NUS Law, Singapore Management University, Singapore University of Social Science, Temasek Polytechnic, and Singapore Polytechnic: thank you for your effort, initiative, time, and energy. It takes almost as many volunteers as participants to run an event and we are grateful for each and every one of you.
Finally, to our participant teams and their coaches: thank you for your passion, enthusiasm and willingness to give your best effort. We were impressed by the level of skill demonstrated by the teams and hope to see an even greater interest in mediation moving forward. We would also like to extend our gratitude to all coaches for the training that they provided to their teams. The quality of mediation and mediation advocacy that was fielded at IMSG 2019 are a testament to their dedication and skill.
– IMSG 2019 Organising Committee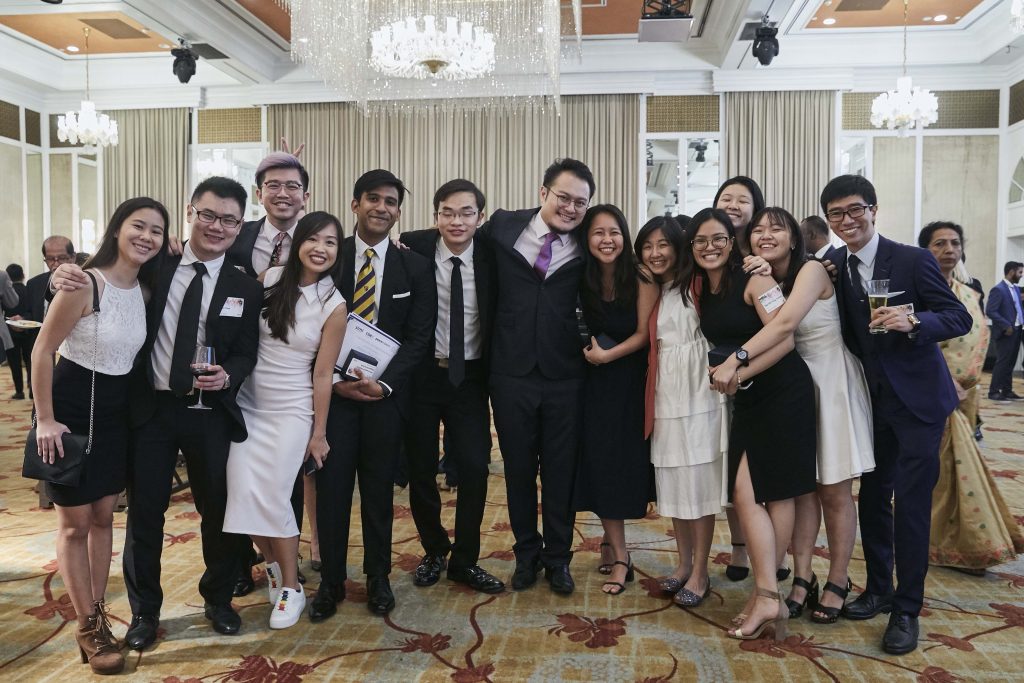 ---
The Post "International Mediation Singapore 2019 Report" first appeared on Singapore International Mediation Institute.
To make sure you don't miss out on regular updates from the Peacemakers Blog, please like us on Facebook and follow us on Instagram.