TKI Workshop 1
Snazzy title here
Develop awareness and flexibility in adopting the appropriate conflict resolution responses to different conflict situations.
26
August
In-person Workshop
The spirit of collaboration has risen in recent times to dominate the thinking behind promoting mediation as the first port of call for disputants. However, is collaboration truly the best way to resolve disputes? Are there other approaches that nonetheless have value in the dispute resolution process? Can people who believe in the value of mediation nonetheless opt for a strategy that does not place collaboration at the heart of the process?
We examine these questions and their practical implications in a workshop that canvasses one of the most tried and tested models for approaches to conflict resolution - the Thomas-Kilmann Model, or TKI for short.
What You'll Gain
✅ Be guided in completing their personal TKI to develop a well-rounded awareness of their conflict resolution profile.
✅ Review TKI profile with a personal consultation with a trainer Certified by Kilmann Diagnostics in Conflict & Change Management.
✅ Learn about the situations when each conflict resolution type is effective and counter-productive.
✅ Acquire an appreciation for how personality types factor into decision-making and information processing, and how to cover one's blindsides for the same.
✅ Build a personal 'playbook' of responses to expand one's repertoire in responding to common communication challenges.
✅ Learn how to apply the TKI Problem Management Cycle to your workflow to get better results and team synergy.
Course Content
🧠 Sensory Description
🧠 Developing Sensory Acuity
🧠 Calibrating to Verbal and Non-Verbal Cues
🧠 Components of Communication
🧠 Building Non-Verbal Rapport
Who Should Attend
✅ Professionals who want to become more influential and successful in their business communications and relations
✅ Executives, lawyers, teachers, healthcare professionals, or any other profession that relies on communicating with other people on a daily basis
✅ Anyone who is facing difficulties approaching conflict situations in your life
✅ Anyone interested in the Thomas-Kilmann Model, or in understanding the psychology behind human behaviour in conflict situations
Pre-requisites
📚 Trainees should possess a working proficiency of the English language.
📚 No prior professional experience or qualifications are required for this course.
📚 This course is a foundational course to the Thomas-Kilmann Model, suitable for anyone interested in conflict management.
Course Completion
🎓 Trainees must meet the minimum 90% attendance and complete all practical surveys and exercises to be awarded a Certificate of Completion.
Trainer's Profile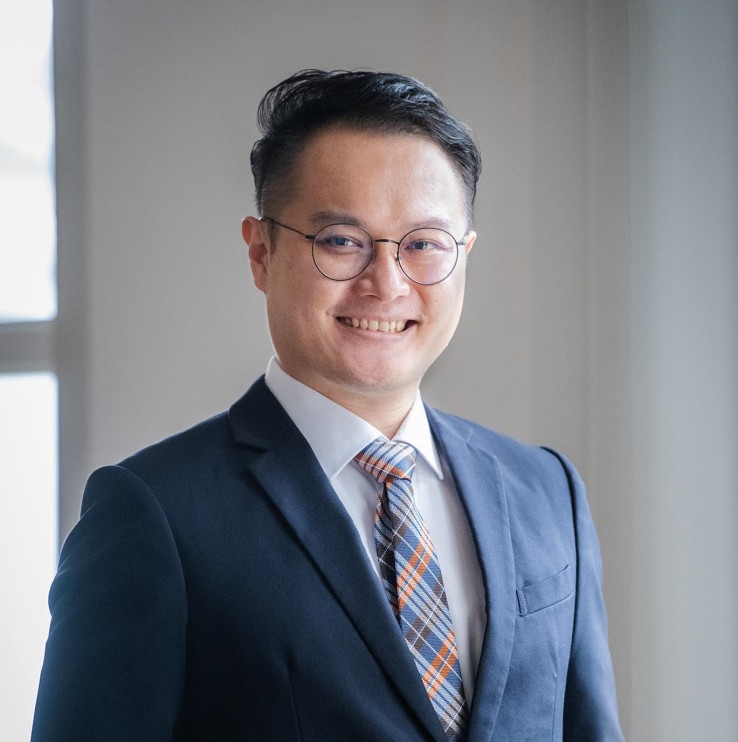 Marcus Lim
Trainer at Peacemakers
Marcus Lim has been training and coaching negotiation, mediation and conflict management skills since 2010. Known for his inimitable style and incisive feedback, Marcus has developed and lead training programs for a variety of public and private sector clients, ranging from regulatory and enforcement agencies to multi-national companies.
Marcus is passionate about helping each learner discover their potential and believes that everyone has the capacity to be an effective conflict manager. A self-professed techie, he is always looking for innovative ways to push the boundaries for learning methodologies, ensuring that every client's experience will be exciting and engaging.
Marcus was the Executive Director and CEO of the Singapore International Mediation Institute (SIMI) and an appointed lecturer with the NUS Faculty of Law for negotiation and mediation. He is also certified in the Hogan Assessment as well as Kilmann Diagnostics' Conflict & Change Management tools.
Marcus is currently the Country Manager for Lupl Inc, the open industry platform for legal matters.
Fees
💵 SGD 200 (Early bird rate, until 26 July 2022)
💵 SGD 280 (Regular rate)
Go beyond collaboration today!